At Laser 24 we pride ourselves on offering precision laser cutting and press breaking services of the highest quality at rapid speeds. In 2020, we cut over 1.4 million parts across 6185 orders, with each order being individually designed, processed, packed and distributed.
As we reach the halfway point of 2021, we look back at some recent projects that demonstrate Laser 24's ability to process projects at super-fast speeds, whilst maintaining world-class quality.
Laser cutting and press breaking 3mm 5251 Aluminium for the Construction Sector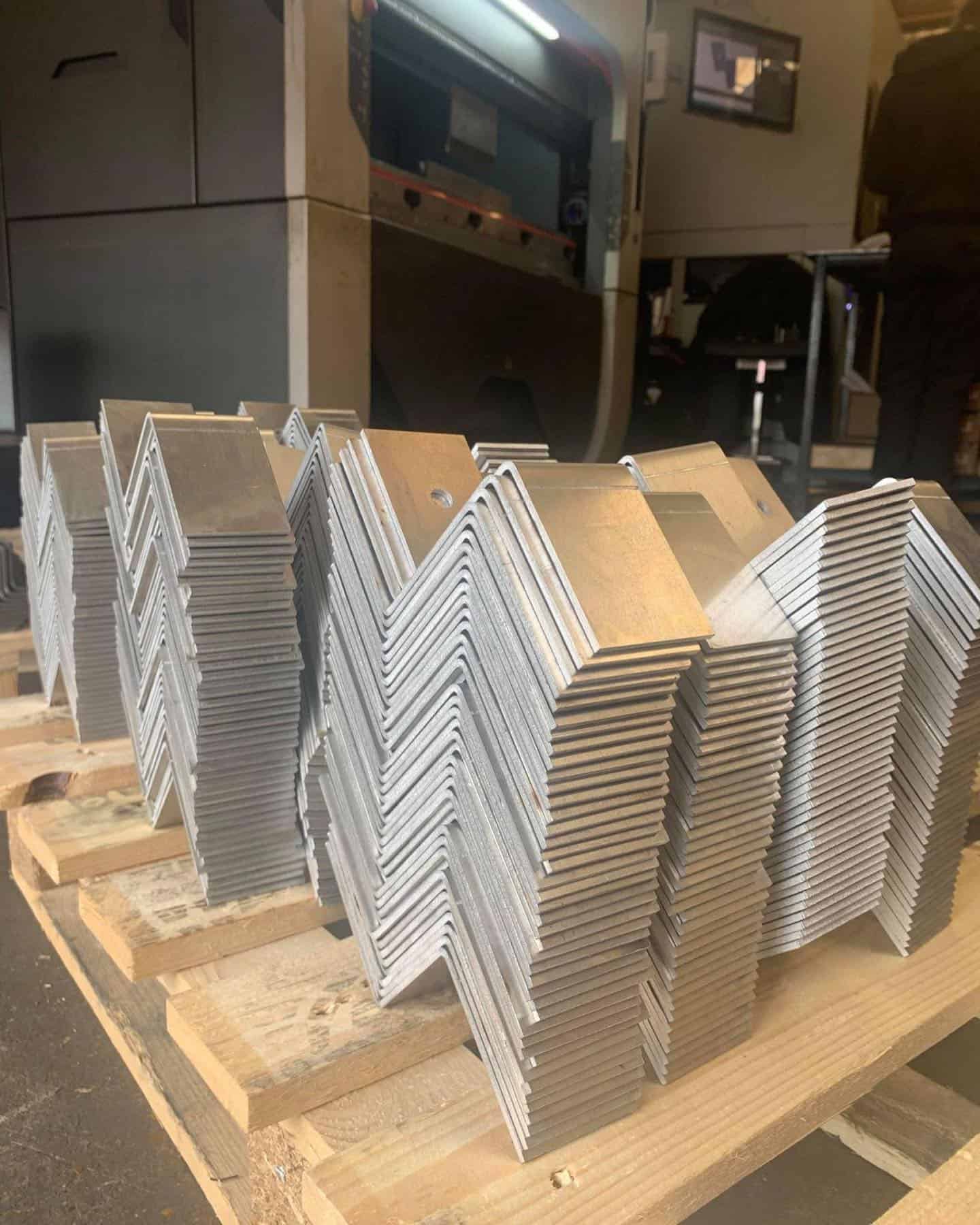 Here at Laser 24, we offer a dedicated press braking service that complements our world-class laser cutting capabilities. We work with the Bystronic Xpert 80, an accurate and economical press brake that boasts some of the highest folding speeds in the industry.
For this particular project, we laser cut, folded and despatched, 1,524 3mm 5251 Aluminium brackets.
1mm Brass & 5mm Mild Steel laser cutting for a London-based design studio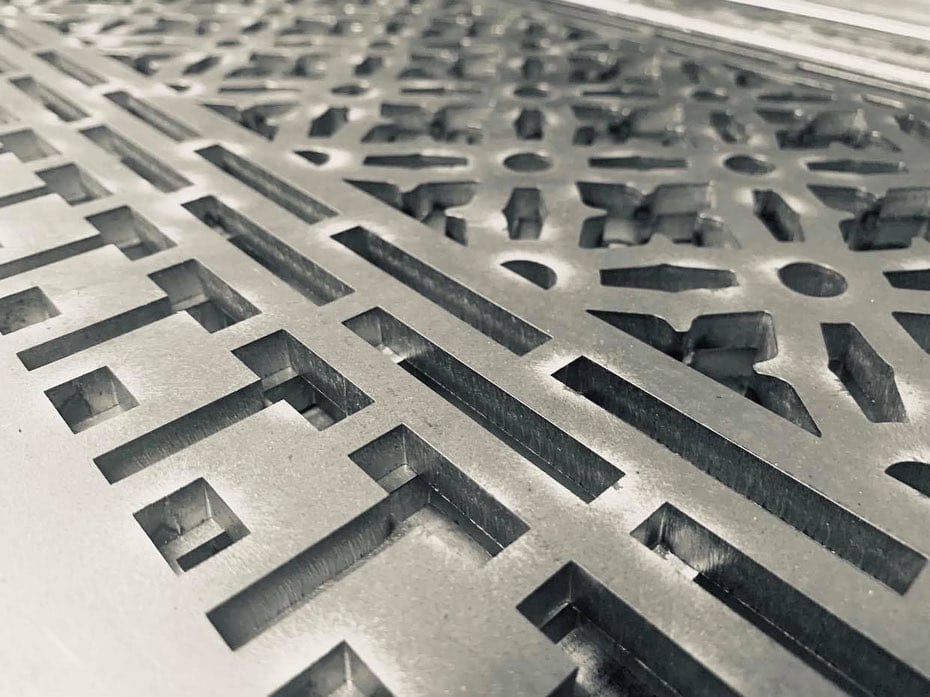 One of our customers who is a London-based design studio got in contact with Laser 24 to assist with their latest project. The panels were laser cut on our 12kW ByStar from 1mm Brass & 5mm Mild Steel.
Our Bystronic ByTrans Extended Automation machine enabled us to load the sheets safely and quickly. This meant the perfectly cut parts were ready for the client promptly, demonstrating our ability to deliver on quality, value and efficiency.
Laser cutting and press breaking 3mm 316 2B Stainless Steel for the Engineering Sector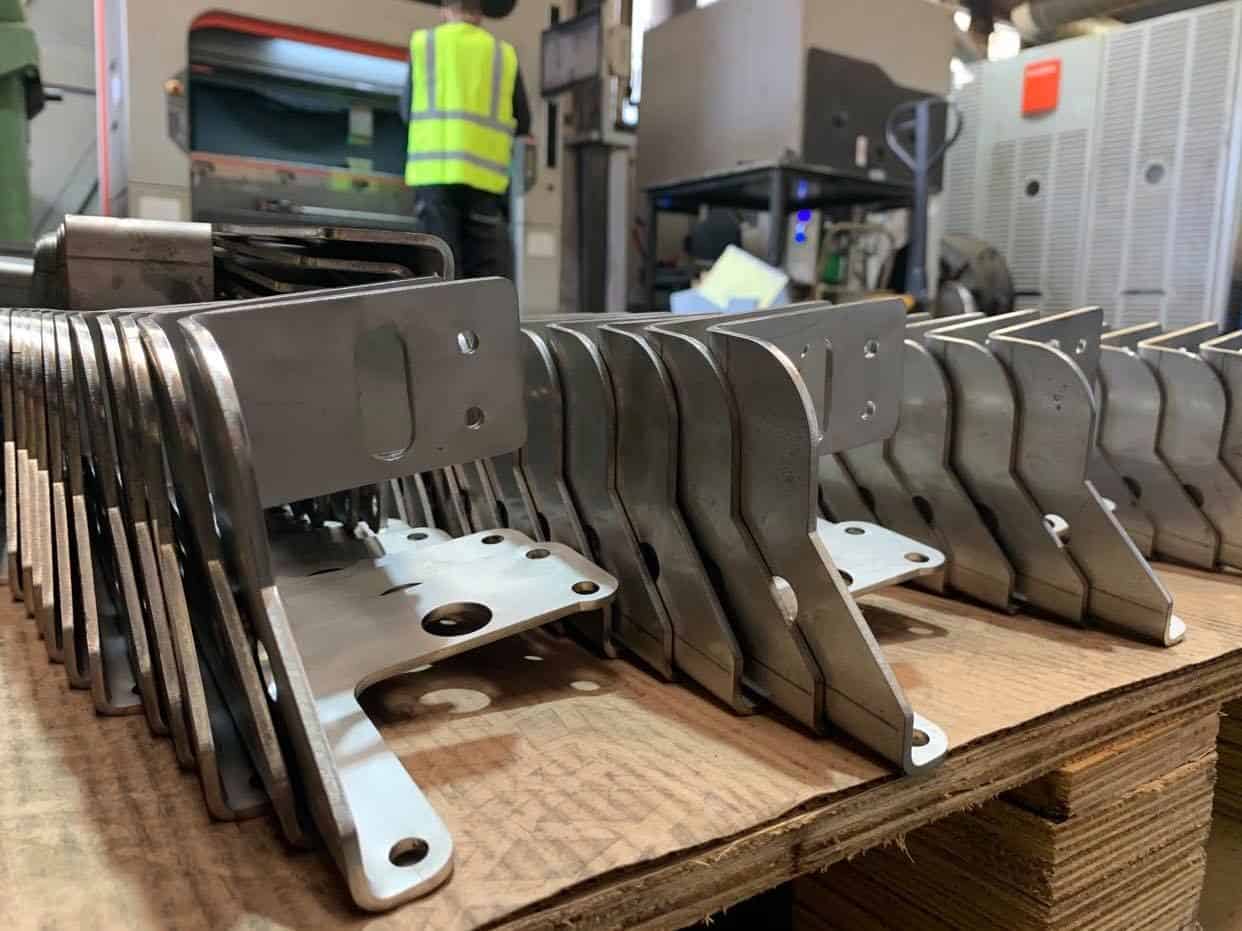 The Bystronic's Xpert 80 press brake offers an accurate and economical service that boasts some of the highest folding speeds in the industry.
Combined with our SolidWorks and BySoft7 programming systems, the Xpert 80 offers a metal folding service that you can rely on every time.
This project involved laser cutting and folding 500 3mm 316 2B plates, 2 folds per plate for the construction sector. The parts were wrapped and despatched within 4 working days.
Laser cutting of 10mm S275 Steel for the Construction Sector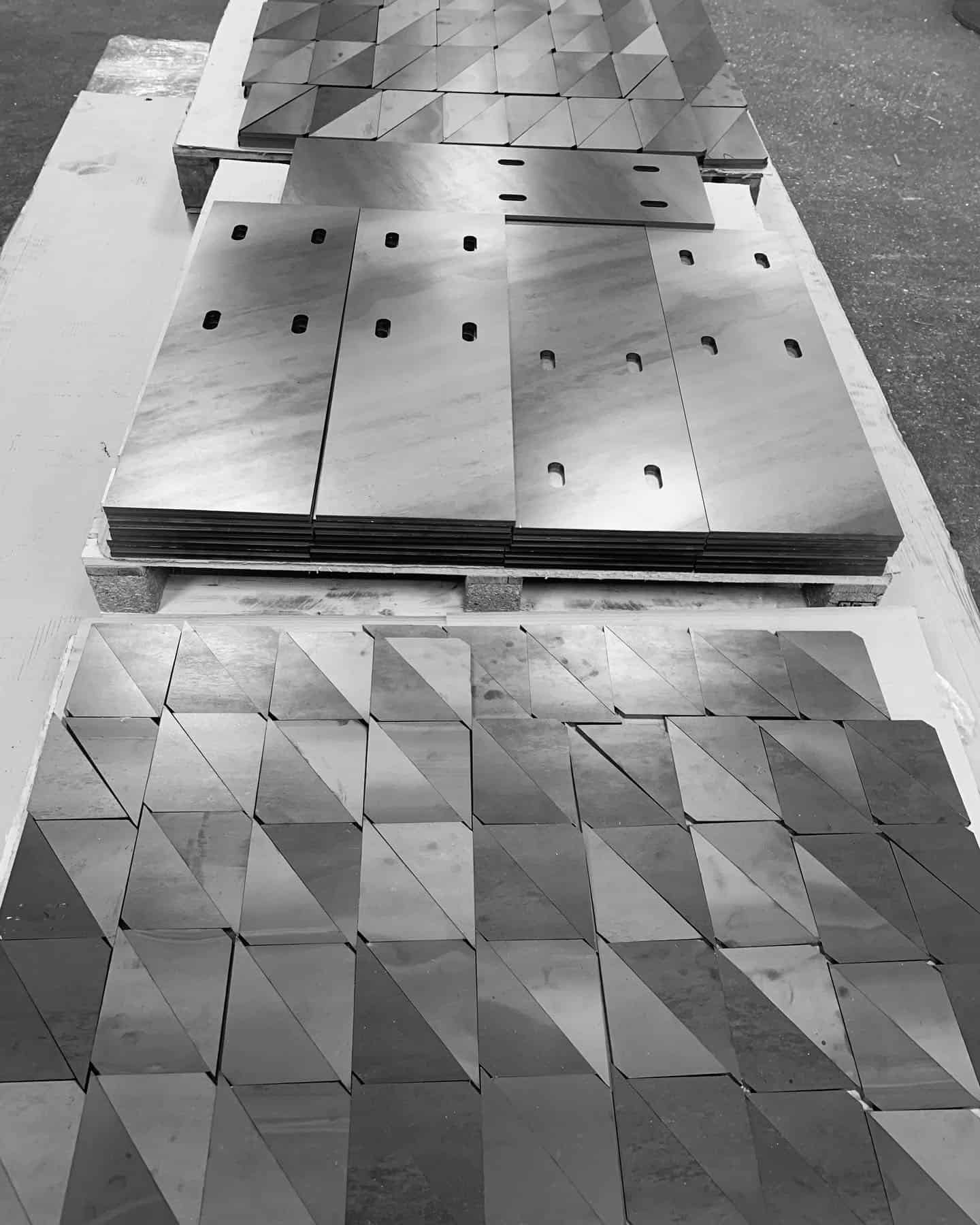 Since the launch of Laser 24 more than a decade ago, our construction clients have trusted us as experts within our industry and our CE and ISO accreditations are both testament to the high level of service we provide, every time.
This project involved approx. 24 hours of laser cutting of 10mm S275 steel, totalling a weight of 10,000kg. Our customer required a 48-hour turnaround, which we were able to achieve.
Laser cutting of 3mm Cr4 steel for The Essex Wildlife Trust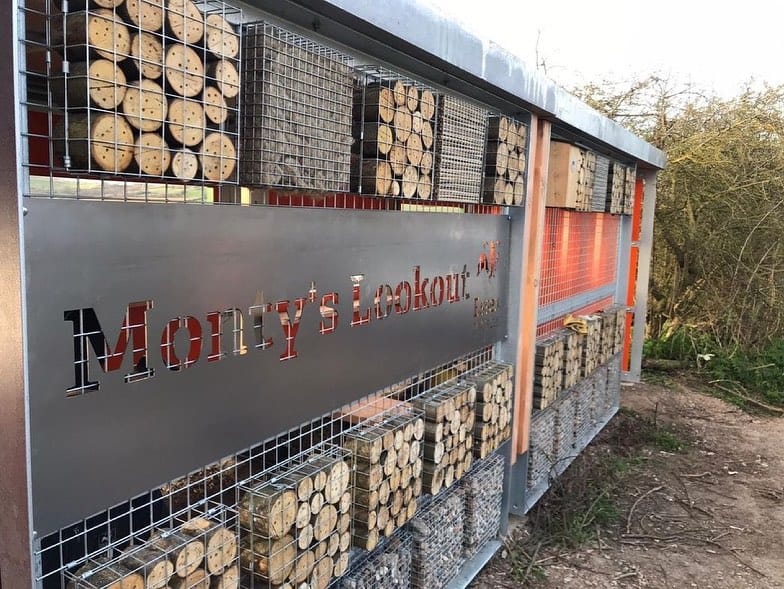 A new wildlife-friendly lookout has been installed at Essex Wildlife Trust's Two Tree Island nature reserve in Leigh-on-Sea. Monty's Lookout is in pride of place to witness the fantastic bird life that the island supports throughout the year.
The sign was laser cut on the Bystronic ByStar Fiber 3015 12kW, using 3mm Cr4.
Macbradan Bones, Essex Wildlife Trust's Landscape Conservation Area Officer said: "I'd like to thank all those who have supported Essex Wildlife Trust with this great project, particularly the families who so generously gave in memory of loved ones, all those who donated towards it and those who have helped us create something wonderful, including Laser 24".
Laser cutting cut 1.2mm & 3mm CR4 steel  for the Architectural Sector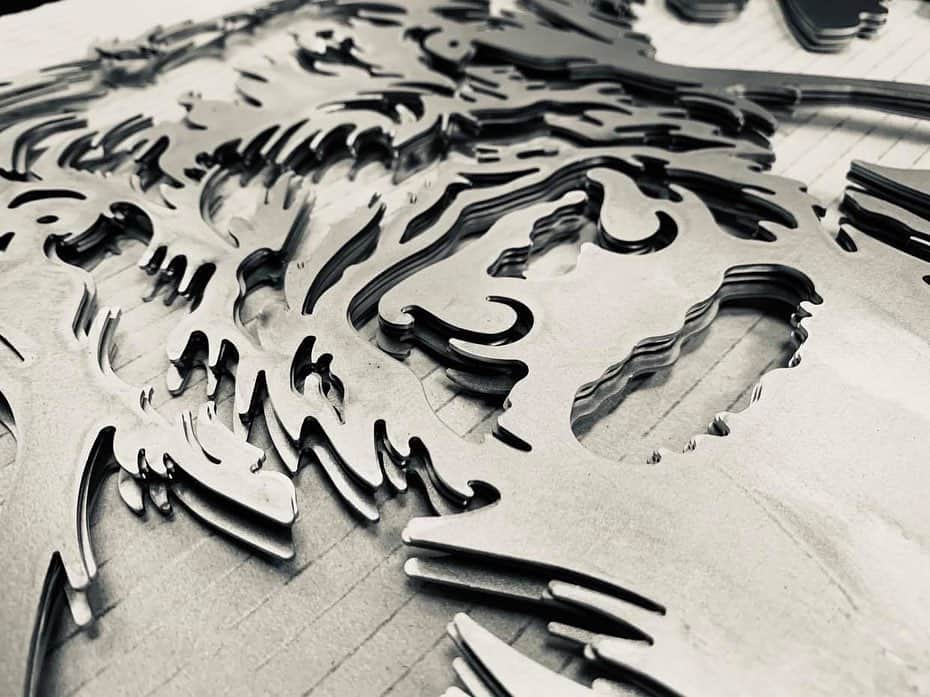 The Bystronic ByStar is boosted by 12 kilowatts of laser power, each cut is faster, cleaner, and more cost-effective than ever before, with cutting speeds of up 20% faster than its 10kW predecessor.
Teamed with our Automation, the ByTrans Extended enables our team to handle large batches and high-volume jobs with ease, whether it be thin or thick gage materials.
For this recent Architectural project, we cut 1.2mm & 3mm CR4 steel on our 12kW ByStar.
Laser cutting and press braking 3mm 5251 Aluminium for the Engineering Sector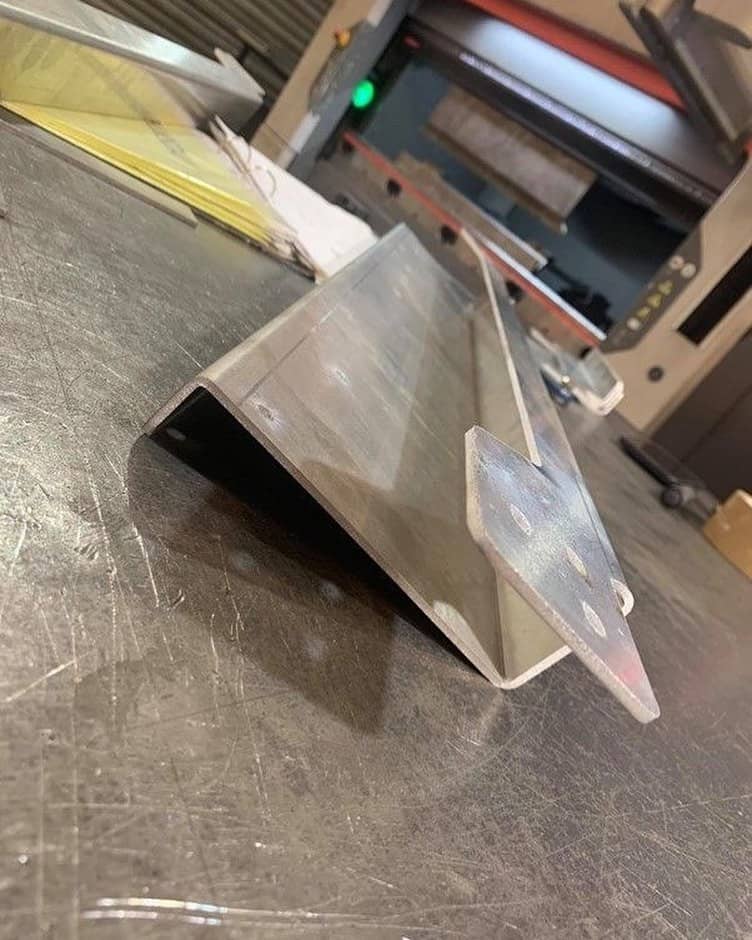 With Laser 24, you can easily streamline your metal profiling requirements as we offer both laser cutting and press braking in-house, which will reduce your lead time and can even save you money on your project.
Our press brake has specifically been developed to reduce electric power consumption by up to 30% during use compared to other industry equipment, which ultimately results in further cost savings for our customers.
For this recent project we did a clean cut of 3mm 5251 Aluminium on our 12kW & burr free, then folded on Bystronic Xpert 80.
How Can We Help You with Your Next Project?
Thanks to our commitment to ongoing investment in world-leading machinery, we have the tools to deliver parts of exceptional quality at unbelievable price.
For more information on the services we provide, our capabilities or to find out how we can help you with your next project, please call our team on 01268 733 883 or email sales@laser24.co.uk today.