Discover why we're Essex's leading sheet metal subcontractor
Precision in performance
Laser 24 are specialists in precision laser cut profiles from sheet or metal plate for customers in a wide range of sectors throughout the UK.
From stainless steel to aluminium, titanium to brass, we cut, fold and finish all manner of metals to order. Thanks to our commitment to ongoing investment in the latest cutting-edge technology, we have the tools to deliver parts of exceptional quality at unbelievable prices.
Why Work With Us
24 hours a day, 7 days a week, we provide unrivalled laser cutting solutions for large and small companies alike. Using world class equipment and highly efficient manufacturing processes, we're dedicated to providing all our customers with high quality materials at competitive rates.
We are ISO 9001 and CE Certified to Execution Class 4 for our customers' peace of mind.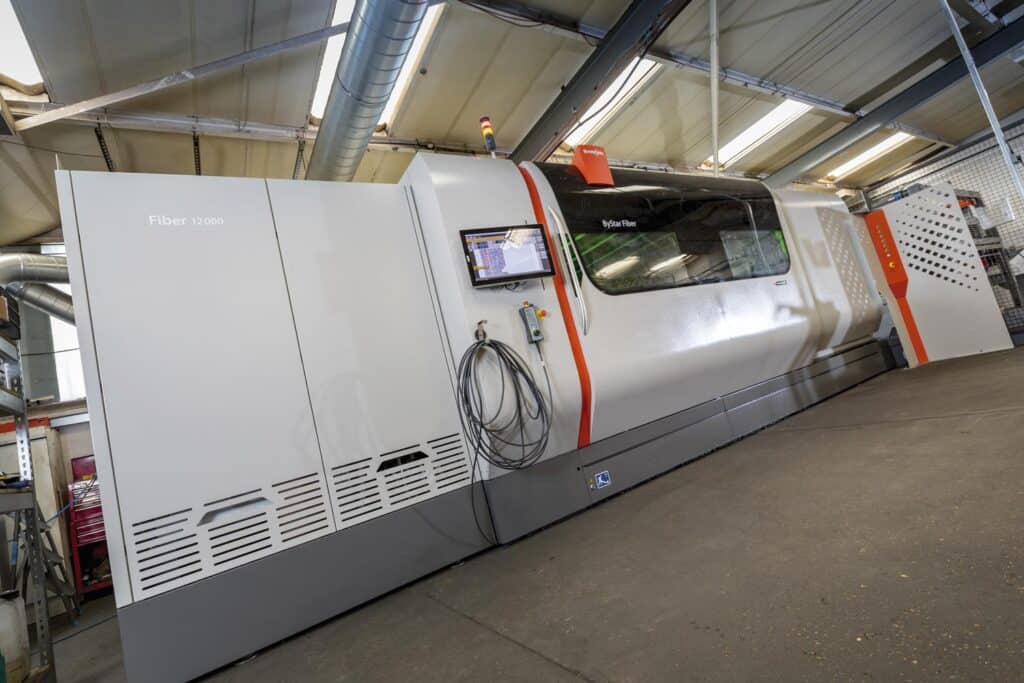 After 10 years working in the Engineering & Laser cutting industry, Iain Summerfield moved to Essex and set up Laser 24. Laser 24 moved into a 3500 sq. ft factory in Wickford, Essex and bought a second hand 1.8kW CO2 BySprint Laser.
Our 1st new 3.3kW CO2 Bystronic laser was bought to replace our first laser. (it still breaks my heart) Laser 24 moved across the road to a 16,000 sq. ft factory and invested in another brand new 3.3kW BySprint laser from Bystronic.
Laser 24 begins a Knowledge Transfer Partnership with the University of Essex. Our goal is to streamline our processes and improve our abilities.
Laser 24 has grown to offer high volume laser cutting and press braking services with significant investments in state-of-the-art equipment. We can't wait to see what's next for Laser 24 and hope you'll be part of our journey.
Meet The Team
Our friendly team are the heart of Laser 24.
Every team member is committed to providing the best service to our customers, from your initial enquiry right through to completion and delivery.
Iain Summerfield
Director
IAIN SUMMERFIELD - DIRECTOR
I am the Managing Director here at Laser 24, and have more than 25 years' experience within in the engineering industry.
After beginning my apprenticeship in engineering at 16 years old, I moved into sweeping floors and unloading laser beds at a laser cutting company based in the North of England. Two months later, I was promoted to Programming and Planning. After 4 months, I was promoted to Production Supervisor. Responsible for managing a team of 25, 4 laser cutters and a water jet cutter, I ran production for 10 more years before setting up Laser 24 in 2008.
Today, I want to ensure that all team members feel valued is extremely important to me, which is why a positive company culture is at the heart of the company.
I'm committed to driving innovation, which has led to the us being part of a Government-backed Management Knowledge Transfer Partnership with the University of Essex. I'm also a strong believer in giving back to the local community, by providing apprenticeship opportunities to school leavers.
I have been with my wife Joanna for 20 years and we have 3 amazing boys, George, Arthur and Freddie. My wife and I like spending some of our free time helping raise money and awareness for Williams Syndrome, a condition my son Arthur has. I am also a huge Liverpool FC fan and season ticket holder.
Steve Westgate
Business Manager
STEVE WESTGATE - BUSINESS MANAGER
I have 15 years experience in Operations Management. I've been in the Automotive Industry for 12 years and wanted to use these high level skills in another manufacturing sector.
I am an Engineer and I am highly qualified in management and lean processes. My expert areas are within laser cutting, deburring and machining components.
My job is varied but what I love the most is the uniqueness of the projects we undertake with our customers.
My hobbies include keeping fit and watching how things are made documentaries.
Reece Trigwell
Programming Manager
REECE TRIGWELL  - PROGRAMMING MANAGER
I have worked at Laser 24 for 3 years, starting as a Trainee Programmer, before being promoted to Programming Manager.
I had a complete career change, but I feel like my customer skills has helped within my current role. I have a BTEC Level 3 in IT, and my expert areas are Programming and Nesting.
My job is amazing and I have an amazing team. Everyone works together to provide the best service we can.
My hobbies include gaming and 3D printing.
Andrew Green
Logistics Manager
ANDREW GREEN - LOGISTICS MANAGER
I started working for Laser 24 in December 2016 having spent the previous 11 years working as an HGV driver and prior to that as a Baker since leaving full time education in 1983.
My knowledge of the road network and ability to handle numerous tasks at a time whilst remaining calm and composed, my attention to detail and organisational skills appealed to the owners of Laser 24 and a position was created for a Transport and Logistics manager.
During my time at Laser 24, I have learned a great deal about the materials we use, the quality and prices that we strive for and the drive for customer satisfaction that Laser 24 pride themselves on.
Every order, whether it be boxes or pallets, that leaves Laser 24 has my name against it. We strive to ensure our customer gets what they want, when they want it, every time, without compromising on quality and/or lead-time.
My hobbies include watching and taking part in sport. I am an avid Aston Villa fan and get my regular football fix by following Southend United home and away. I often enjoy a round of Golf too, when time permits.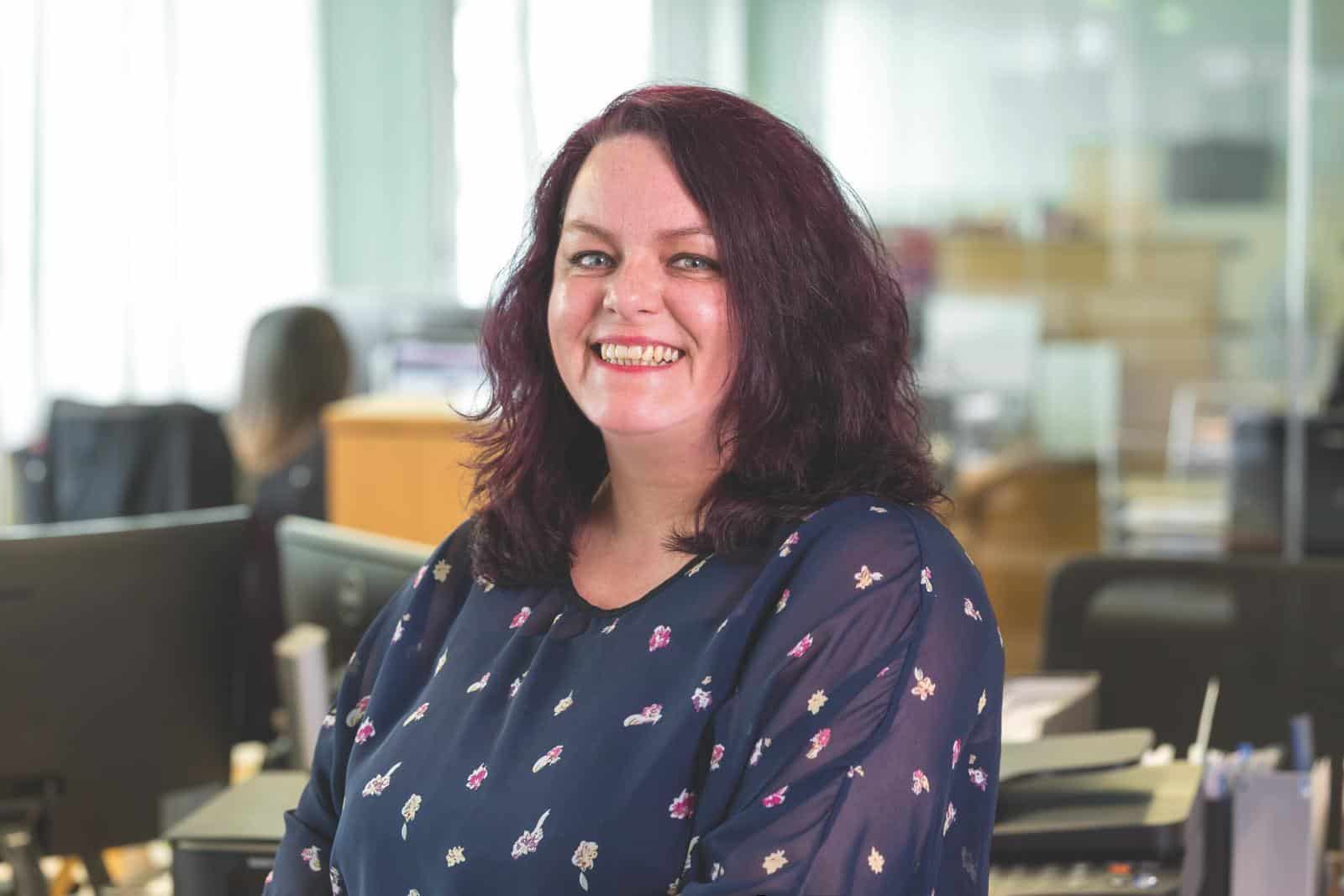 Clare Green
General Manager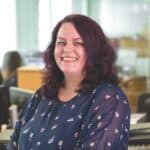 CLARE GREEN - GENERAL MANAGER
I have been in the engineering industry for 25 years and in laser cutting for 13 of those. I have gained a lot of knowledge and experience in my 11 years at Laser 24 and am still learning new things all the time as technology progresses.
I love working for a company that cares about its employees. I am proud of how much we have grown in the past 12 years but we have still retained the family feel that we have always had. We all work together as a team to ensure our customers receive the best possible service. I also enjoy the relationships I have with my customers that have been developed over the years and still experience the same thrill every time I win an order.
In my spare time, I love spending time with my amazing family and watching football. I have been a Liverpool fan for 25 years so I was so happy to finally see them win the league this year – even if it wasn't in the circumstances we would have liked!
"Please provide our Team with as much information as possible when sending your enquiry. This will ensure from the first point of contact to despatch, your order is cut, packed and shipped as efficiently as possible."
Joe Hunter
Senior Operator
JOE HUNTER - SENIOR OPERATOR
I have worked at Laser 24 for 7 years. During this time, I have learnt how to laser cut, pack, draw, nest plan and sell. I am basically the perfect employee!
Before Laser 24, I was doing house removals and moved my 'now' boss into his 'then' new house.
I am trained in every aspect of the company. Laser cutting is my strong point and the part of the job I enjoy the most. For me, the people make the job, they make it worthwhile.
I enjoy sports, gaming and anything nerdy!
Josh Brewer
Production Foreman
JOSH BREWER  - PRODUCTION FOREMAN
I have been working at Laser 24 for almost 4 years, running all lasers past and present, including the 12kW! I love my job, especially the challenge of cutting such varied jobs.
I got into the industry through a previous member of staff who introduced me to Laser 24.
My hobbies include spending time with my family, football and gaming.
Ricky Clarke
Production Team Leader
RICKY CLARKE - PRODUCTION TEAM LEADER
I have been at Laser 24 for 4 years now as a Production Supervisor. I oversee all orders, factory staff and operate lasers within this fast paced environment.
What I like most about my job is the people - they are all so friendly, kind and cooperative.
In my spare time I like to fish and play and watch snooker.
Ben Boobyer
Senior Operator
BEN BOOBYER - SENIOR OPERATOR
I am a Senior Operator at Laser 24, and an expert in laser operations and workflow. I also hold a Forklift licence. I love a challenge and I am challenged every day in the difference of workflow from one day to the next.
Before Laser 24, I worked in Hospitality as a barman. I also have a BTEC in Furniture Studies and a BTEC in Animal Science.
My hobbies are escape rooms, video games, spending time with my family and D&D!
"No job is too big or too small. Do not hesitate to contact Laser 24 today with your next project requirements!"
REECE HUGHES - PLANNER
I started off as an 18 year old fabricator as my first job and have now been in the metal industry for more than 10 years now, working at Laser 24 for the past 6 years.
My expert areas are within the metal trade, operating lasers, programming and using many different laser software, driving fork trucks and measurements. What I like most about my job is it's a challenge, and I like to be challenged on a day to day basis and to overcome objections. I like to plan and successfully achieve 100% OTP, keep the lasers running and achieve maximum OEE. In my spare time I love to watch football, I am a Tottenham fan and my favourite player is, of course, Harry Kane.
RICHIE JAMES  - OPERATOR
I like the challenge of helping Production plan what materials will be cut when and to make sure all orders go out on time.
In my spare time, I love football and I watch it whenever I can. Recently, I have started playing for my local team too.
MATT COLLINS - OPERATOR
I am currently a Laser Operator for Laser 24. I have an NVQ Level 2 in Engineering, and I'm also Fork Lift Trained.
For me, the people I work with are the best part of the job. I work with some great people and we all get along really well.
In my spare time I play darts. I'm a gamer and a hiker and also a professional Uno player!
CONNOR NORMAN - OPERATOR
I am a Process Operator here at Laser 24, helping to pack our customers' orders.
I joined the Laser 24 team for a new challenge, having previously been a manager at a CO-OP Store, where I earned a Level 3 ILM in Leadership & Management.
I'm looking forward to learning more about manufacturing, as soon I will be learning how to operate the lasers and much more. The people working here are a joy and I really enjoy how diverse everyone is.
Outside of work, I play and watch football. I am a big Arsenal fan!
"We welcome all feedback and feel this is paramount for us to improve our overall service."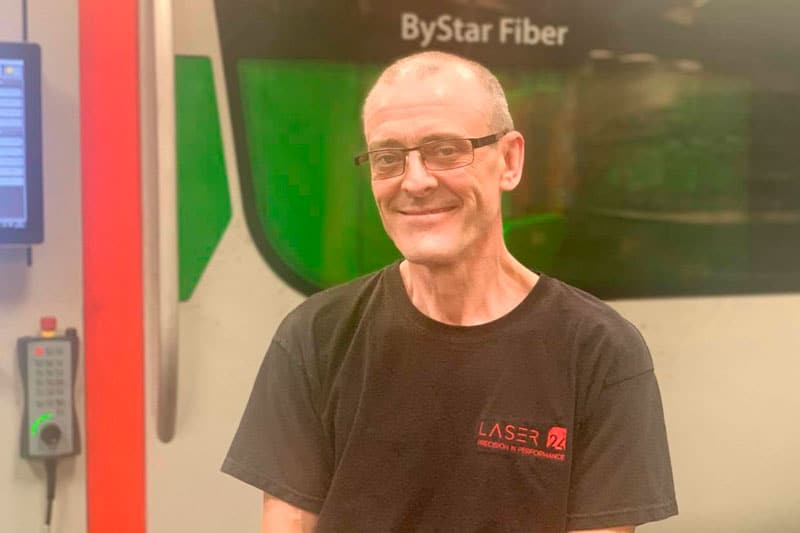 Richard Russell
Process Operator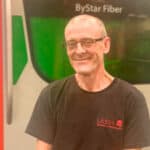 RICHARD RUSSELL - PROCESS OPERATOR
I have at least 20 years experience in warehousing and engineering roles, with an NVQ Level 1, 2, 3 in Computer Engineering as well as a ECDL Level 1 & 2.
I am a good all-rounder who works well with others and know most of the jobs that are required to be completed in the factory. The people who I work with here are all like a family. I enjoy my job very much as I am 50 years old and it keeps me very fit. We do great work here and we all pay attention to details and are always polite to all of our customers.
My hobbies include English Heritage, Air Fixing Modelling and keeping fit.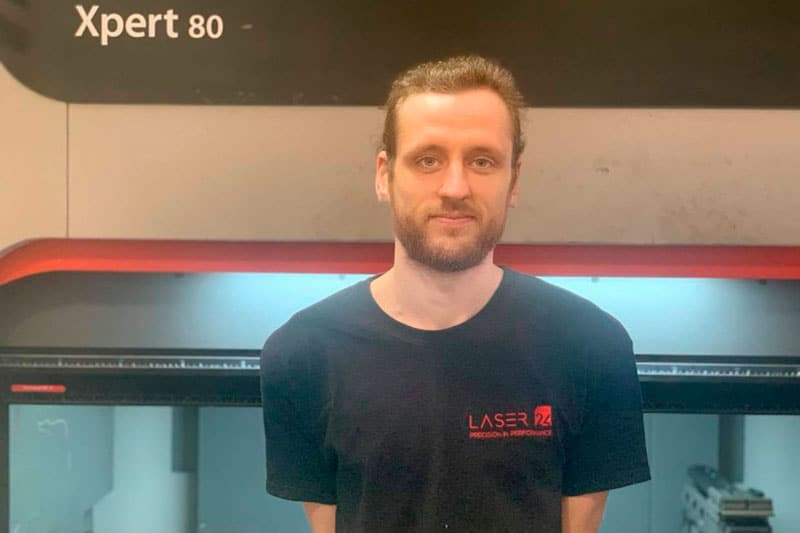 Josh James
Process Operator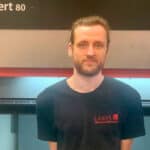 JOSH JAMES  - PROCESS OPERATOR
Prior to Laser 24, I worked nights at a fast food restaurant which is a masterclass in how to become an efficient and respectable worker. When I wanted to make a career change, a close friend suggested I apply for Laser 24. I appreciate that I was taken in with open arms.
I am an experienced counterbalance forklift operator, press braking with the Xpert 80. Autonomy I am very interested in. As an experienced press brake operator I am trusted with folding jobs independently. This means that you can feel safe knowing that your parts will be folded and inspected by me. I am confident that my folding process will satisfy your needs and I am proud to be in a position to have a positive impact on your order. One tip I would provide to a customer is to highly detail your enquiry with as much information as possible. Laser 24 can provide a quality service, quality laser cut parts and quality folded parts too.
My hobbies include reading, singing and learning about the world.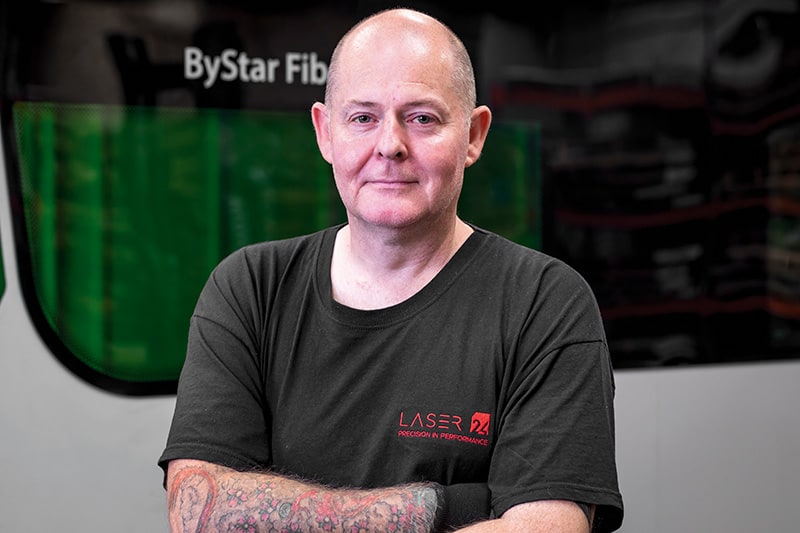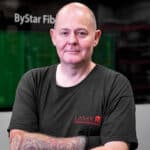 JASON ARINDELL - TRANSPORT
I haven't looked back since joining Laser 24's Transport team. It's great to work for a company who has your back and supports their staff.
Before this role, I worked within the aircraft industry and I gained skills such as attention to detail, and as a signmaker by trade, I have accumulated many skills ranging from management, stock taking, FLT and I have learned much more working with Laser 24.
It's great to build relationships with our customers and see how happy they are with their orders/deliveries.
Outside of work, I've been into cars long before I could drive, and I am a founder member of a Japanese Car Club, which has now been running for 10 years. Plus I love going to the gym and spending time with my family... I am always doing something!
"Please provide CAD or STP files. Providing these will enable us to to process your quotations and orders more quickly & efficiently."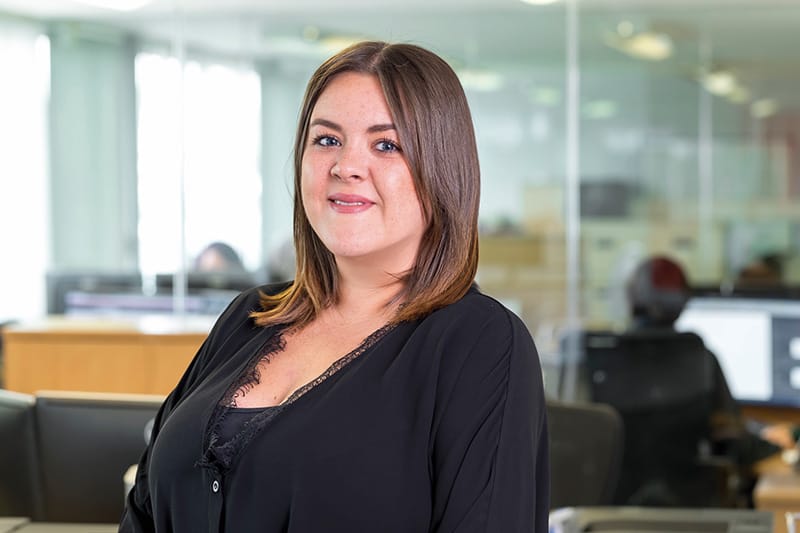 Jodie Smith
Marketing & Accounts Manager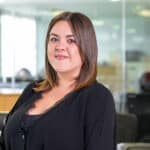 JODIE SMITH - MARKETING AND  ACCOUNTS MANAGER
I started working at Laser 24 in May 2017 having previously worked in the Construction sector and in Sales, Advertising and Marketing.
My role at Laser 24 has evolved over the years but my main role is to fulfil our customers requirements and to find new business.
Having previously not worked for a laser cutters, my knowledge of Laser Cutting and Folding was non-existent so every day I like to challenge myself to learn something new.
I love my job because I work for a company who provides a quality product and an amazing customer service, which makes my job easy to sell Laser 24 to new customers and helps retain existing customers.
3 years in, I feel extremely confident and comfortable to have conversations on all aspects of laser cutting, folding and material.
My hobbies include watching sport, especially football… especially Arsenal! I also enjoy Art Galleries and spend most weekends with my daughter painting. We love long walks in the woods and going on adventures with our puppy, Ronnie.
Amanda Bailey
Accounts Payable
AMANDA BAILEY - ACCOUNTS PAYABLE
I have worked for Laser 24 for 3 years, starting as an Administration Assistant, before my progression to Accountants Administrator. This was a new challenge for me as my previous experience was working in London within Compliance.
The best things about working for Laser 24 is that we work as a team, in a fun and happy environment and made to feel part of a family run business. I have met some amazing customers while working for Laser 24 and hope to meet many more in the years to come.
My hobbies include walking, reading and taking my daughter out exploring to different places.
Simon Williams
Programmer
SIMON WILLIAMS - PROGRAMMER
With a background in web design, I quickly learned that laser programming requires the same level of precision and attention to detail.
Being a programmer means I'm one of the first people to see a new project and it's always exciting opening a file for the first time, never knowing what I'll find.
Each project is different from the last, but I'm always aiming to make sure our customers get exactly what they've asked for. There's a thrill and sense of pride knowing that parts I've drawn and programmed end up going into industries all over the UK. There's a great group of people here who always make work enjoyable and we're always ready to pitch in and help each other out. Everyone of us puts our full effort into everything we do.
Outside of work, I volunteer for the Essex Wildlife Trust and love being outside doing conservation work.
"Investing in the latest machinery enables us to invest in the future of Laser 24 but most importantly, ensures we invest in our customers, providing quicker lead times and competitive prices."
Madelaine Dobson
Administrator
MADELAINE DOBSON  - ADMINISTRATOR
I started working at Laser 24 in September 2019 having previously worked as a school administrator in primary and secondary schools for 12 years.
My role at Laser 24 is to provide a great customer service and ensure quotes and orders are entered onto the system correctly.
My knowledge of laser cutting and folding was very little when I first started working at Laser 24, but over the past year my knowledge has grown. I work with a great team of people at Laser 24 and take pride in the fact that we're all there to provide a fantastic service to our customers, whether they're one person or a large company.
My hobbies include crafting and gardening.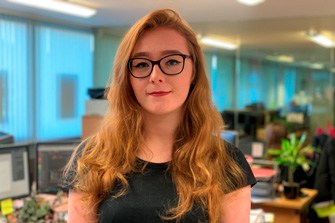 Emily Knipe
Sales Administrator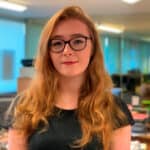 EMILY KNIPE  - SALES ADMINISTRATOR
I started working for Laser 24 in the middle of June 2021.
I've worked in the customer service industry for years and enjoy getting to know new people. It gives me great satisfaction when I can make someone happy and meet their needs.
I like knowing one day is different to the next and seeing new and exciting projects arrive from our customers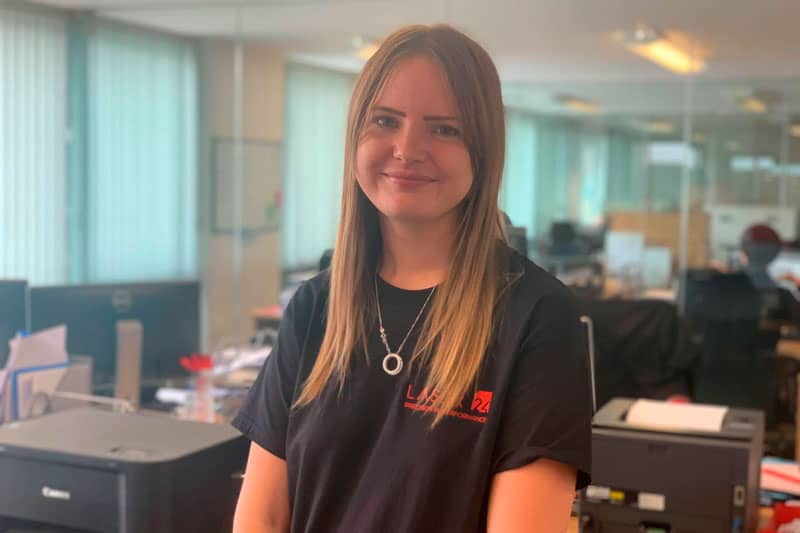 Tammy Taylor
Administrative Assistant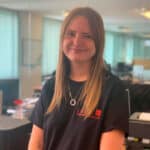 TAMMY TAYLOR  - ADMINISTRATIVE ASSISTANT
I got into the industry through this being a family run business so I have grown up around this company progressing and improving.
I previously travelled and worked in hospitality and fashion. Joining with little knowledge of the industry allows me to challenge myself and learn something new every day, which is something I look for in a job.
I love that every order is personal and different and it's fast paced with lots of thing to achieve. The team are all very professional and have been very helpful with settling in.